Hello EC Vancouver students!
Today's article is going to feature one of our interns, Whitney, who went to the Vancouver Art Gallery last Tuesday.
"I went to the gallery without knowing what to expect. One of EC staff members told me that the admission fee was by donation on Tuesdays so I asked my friend to join me so we could sneak a peek; it's pretty much free after all!
This season's exhibition is about Douglas Coupland and his theme is "everywhere is anywhere is anything is everything". Interesting isn't it? I was a little sceptic until I actually got inside the gallery.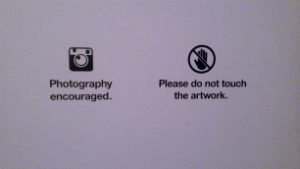 There were a lot of people, the line seemed endless but it went pretty fast since it was on donation. I literally waited only for five minutes. Since we felt bad for not paying, we gave them $5 for the two of us.
Once inside, we immediately realized that that exhibition wouldn't be just another boring one. It featured modern works, very fresh and internet oriented. The artist also wanted to retrace the history of Canada using items that represent the country. Some items were very thoughtful. Everything was very unique, since he used Legos or everyday items; how cool is that?!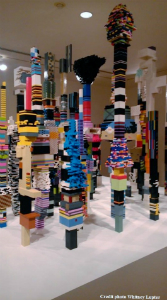 Douglas' work is only located on the ground floor where photography is highly encouraged. I personally loved it; I thought it was like a perfect blend of craziness and magic. I would definitely recommend it! It's free, it's impressive, it's fun and you get to discover a new artist.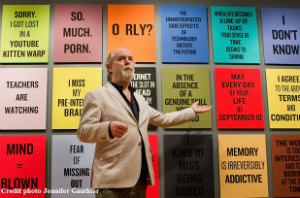 The exhibition will last till September 1st 2014. I guess you have plenty of time, but why procrastinate so much fun? And don't forget, it's on donation only on Tuesdays from 5:00PM to 9:00PM."
If you need more information about the exhibition or even the Vancouver Art Gallery, click the link: https://www.vanartgallery.bc.ca/the_exhibitions/current_exhibitions.html ! See you next Tuesday.
=====
 Learn English in Canada! EC offers various English Courses, including General English Course(s) in Vancouver.
Comments
comments