Wouter Lasonder from Netherlands shares his experience while he was attending Cambridge exam preparation course (CAE).
Spending 2 months in Vancouver and going to EC was one of the best choices of my life. It was not a huge necessity for me to improve my English, I just wanted to make sure I can read my books for my college back home without any trouble and be more confident while speaking. I chose to do a Cambridge course in English, which means that I had to follow an 8-weeks course and finally take a 2-day exam.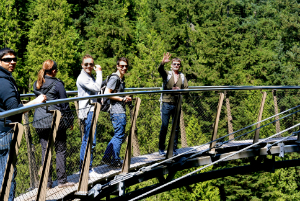 I didn't want to do this in England because it's too close to my home. I decided to go to Vancouver due to all the recommendations I had from friends who went to this city. "Vancouver is one of the best cities to live", was a sentence I heard a lot before I made my decision.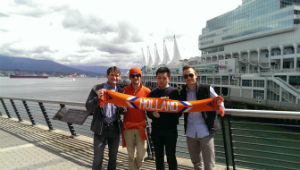 And yes, it is. Everything is possible in this city: Bear watching, zip-lining, skiing, cruising in a boat, and even more. The dynamic downtown-life goes perfectly along with the peaceful, mountainous surroundings. Take a bus from downtown and within 15 minutes you can enjoy the silent and green nature.
Vancouver is, absolutely, an incredible city in which you can find everything. Canadian people will make your experience even better; their friendliness is boundless. Everyone will help you find your way and will make your stay there as comfortable as possible.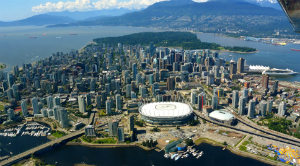 The school offers a pleasant way to make it to the exam. Every single day I had enjoyable lessons from my teacher, who was excellent in teaching Cambridge English. Sometimes we played some games to make learning English more fun, which really motivated me. During break times I used to hang around with other students or grabbed lunch somewhere in downtown with my classmates.
Whistler is without a doubt a must-see place when you're in Vancouver. This village, which has an Olympic torch, is 2 hours away from Vancouver. I've been there when the mountain was still open for skiing. I am more used to European ski resorts, and I found Whistler/Blackcomb so different! It has the longest cable-lift in the world and the nicest people around. Starting a conversation with a random stranger in the lift is no exception.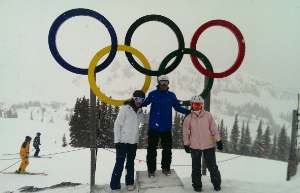 The weekly pub night at Malone's on Thursdays is a great way to make new friends from the school. There, I've met people from everywhere in the world, from Switzerland to Korea, from Saudi Arabia to Colombia. Imagine how many nationalities you can find there every Thursday night…!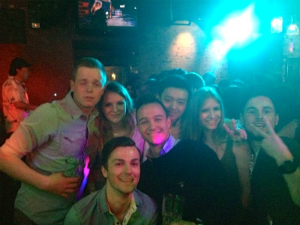 Being in a city I didn't know before and making new connections with people from all over the world made me broaden my horizons. Vancouver made me a much more open and sociable person.
Don't hesitate to ask EC for my email, and I will tell you more about my experience in this fantastic city!
=====
Find out more about  Canada English Language School in Vancouver.
Comments
comments