Kazuki Nakamura, from Japan, shares his experience while attending the General English Course (High-Intermediate) in Vancouver.

Hi everyone! I'm Kazuki Nakamura from Japan. I learned English in Vancouver for six months. I had a great time there. So I'm telling you my experiences.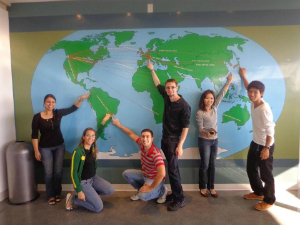 I started from Elementary level. I couldn't speak English at all at that time. My first week was hard, also fun and unforgettable.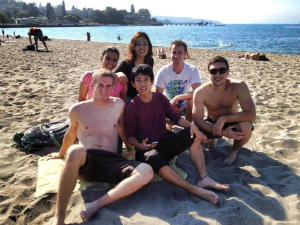 First day, I couldn't imagine how I can be alive in Vancouver at all! I didn't understand what people said, I got lost on the way to school. But I met many students at school and we went to harbor center and took a great picture. And I had a great time with new friends on the first Pub night at Molone's. That was unexpected for me because my English was terrible! Everybody was so friendly there! This was my first week. I started learning English at school and pubs. I call it E class, A,B,C, and D at school and E at pubs. It was very good to improve my speaking! Go to E class!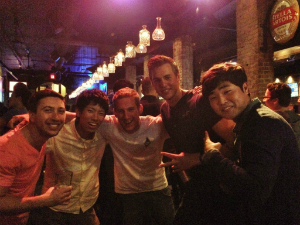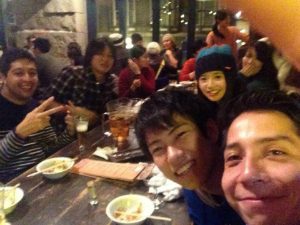 Three months later, I had to say goodbye to many friends who I spent all my time with at school. There were so many times that friends went back to their country. This was the only thing that I didn't like about Vancouver. And also I moved downtown from my homestay and started living with my Korean friend from EC. EC helped me at that time. This was an amazing experience too, not only for my English but for my life!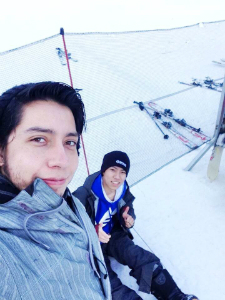 In winter, I went snowboarding twice! By the way, I said goodbye to my cellphone there!!!! Be careful when you go snowboarding!
Christmas and New Year's Eve were one of most memorable things in Vancouver!! I went to a Japanese restaurant and a Mexican restaurant and had an awesome time on Christmas and went to a night club on New Year's Eve.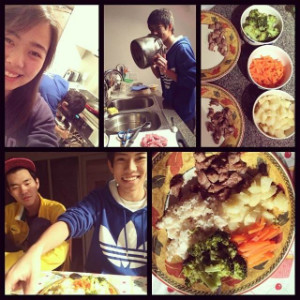 In February, I graduated from EC Vancouver. I was in High-Intermediate. I improved my listening and speaking the most and also I was the most improved student on the graduation day!! I had awesome teachers and friends! And I had my birthday party and farewell party with friends.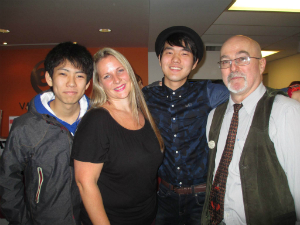 All I did was enjoy my time and speak English. I improved my English so much, learned other things too which are very important in my life and met people who changed my life. I love Vancouver!
Comments
comments