Hey EC Vancouver students!
Today's article is about the Victoria Trip to Royal Roads University.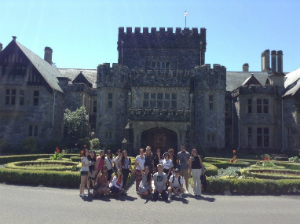 As you know, EC Vancouver organized a university tour to Royal Roads last Friday 11th. Sixteen students joined us and got the chance to discover both the beautiful city of Victoria and a charming university.
Royal Roads University is a very charming and historical place. It has been turned into a university in 1940, after the Canadian government purchased it. Now it welcomes hundreds of students from all around the world.
Among other things, it includes a stunning castle, beautiful gardens and even a museum! Funny fact? The movie X-Men II was filmed in that very castle. How cool is that?!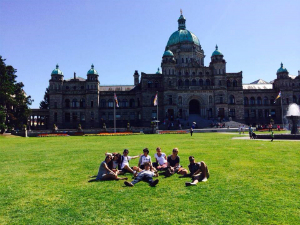 During this day, many activities were organized: campus tour, cookout and a very exciting treasure hunt! Students had a lot of fun and even won a prize afterwards. You can't loose with Royal RoadsJ!
But it wasn't only about visiting. Students who joined also had the opportunity to ask any question they had about the school and the majors offered by Royal Roads University. Among these, Master of Arts in Intercultural and International Communication, Master of Arts in Tourism Management or Master of Global Management etc.
If you signed up to attend but couldn't make it, you can still check the university's website for further informationJ. http://www.royalroads.ca/
Again, thank you for joining us that day and making it a great one.
=====
Find out more about  Canada English Language School in Vancouver.
Comments
comments