Sixteen students went to Royal Roads on Friday, July 11. The students who joined the university tour organized by EC got the chance to discover both the beautiful city of Victoria and a charming university.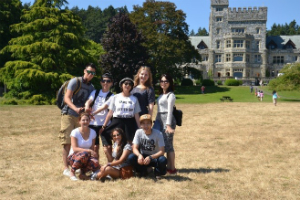 Francieli Brito – Brazil
"I enjoyed the trip. It was such a great opportunity for me.
EC, thank you for attention with us."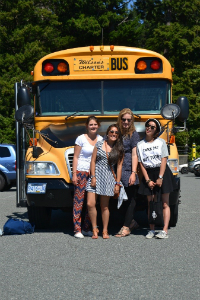 Johanne Lorenz – Germany
"The whole trip was organized very well. The mix about visiting the university and spending fee time in Victoria was perfect to explore the city. It was great to have a presentation with all the important information about RRU. "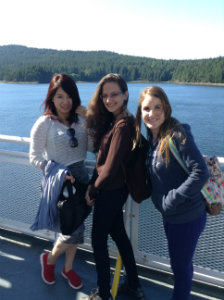 Jinjoo Lee – Korea
"I had a great experience through this trip and I enjoyed Scavenger Hunt activity. We also met university student ambassadors which was great. I'm interested in a master's program.
Thank you for taking us to RRU.! "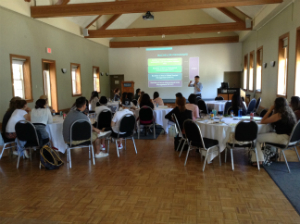 Aya Yoshizaki – Japan
"I enjoyed looking around the university campus. The campus tour was organized very well and the trip was very worth for me. Thank you."
Jinwoo Park – Korea
"I enjoyed the trip because I could learn about the university. I would consider studying at Royal Roads University after my visit. Thank you for everything that EC and RRU provided to us and I will think about going to this university. "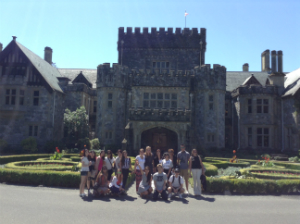 Melissa Salazar – Mexico
"I enjoyed the university campus tour, transportation, food, university itself and its dynamic and also free time in Victoria. I would also consider studying at RRU because they offer the program I want to learn and the university is great."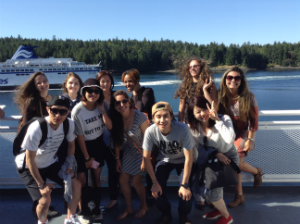 Melissa Castillo – Venezuela
"I really enjoyed everything. I think it was well prepared and I got the information that I need. I would also keep looking for options at this moment but I really liked this university. "
Anja Signer – Switzerland
"I enjoyed the journey to Victoria by ferry and the game we had at a university. I would consider studying at RRU because I like the way they teach. It was interesting trip!"
=====
EC offers various English Courses, including TOEFL preparation courses in Vancouver.
Comments
comments