Carmen Stocker from Switzerland shares her experience while attending the CAE Cambridge course.
Hello there,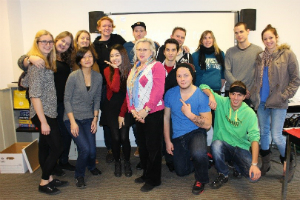 My name is Carmen Stocker, I am 20 years old and from Switzerland. I was in Vancouver from September 2013 to March 2014. You may think that it's quite a long time; it was, but yet, 6 months never seemed so short. I had such a great time!
I started the Cambridge Advanced course at EC Vancouver in September 2013. Therefore, I had a 12-week course and 4 exams at the end with the goal to pass the Cambridge Certificate. My teacher was great and so were my classmates! I've learnt a lot, but the fun parts were never too short either. The time I spent here was unforgettable and I was really sad when it was over.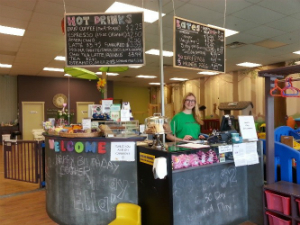 Due to my decision to choose a work and study programme, I started to work as a barista at Kindercafé in December 2013. It was a great opportunity to improve my English, especially my speaking skills. My boss was really patient and the customers loved to ask where I'm from because of my accent. Sometimes we had great discussions about countries and different cultures. I had a blast working there.
During my time in Vancouver I lived with a host family near Burnaby. It took me about 20 minutes to get to school and my neighborhood was really quiet. A perfect place to feel at home.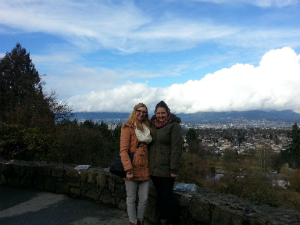 In my leisure time after school or work I did a lot with my friends there. We visited all of the sightseeing spots and a bunch of other places. Vancouver has so many things to do, to see, to try or just to enjoy.
Sometimes we set off on a trip to close cities or countryside villages. It was possible to book these trips with Club ESL at EC Vancouver; sometimes we just organized it on our own. The trips were always a lot of fun and gave me a chance to see more things in Canada, for example Whistler, Vancouver Island and Seattle in the US.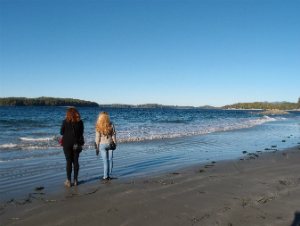 In the evening there are a lot of places to go to. But never miss the Thursday karaoke nights at Malone's! Everybody from school is there and it's perfect to get to know other people from school.
My time in Vancouver was unforgettable and full of fantastic memories! I would go back there in a heartbeat if I had another chance to! A big thank you to EC Vancouver, my boss, and last but not least, to all my friends I got to know there, it was amazing.
=====
EC offers various English Courses, including English private lessons in Vancouver.
Comments
comments