Kako Furukawa from Japan shares her experience while attending the General English Course (Low-Intermediate) in Vancouver.
Hello everyone,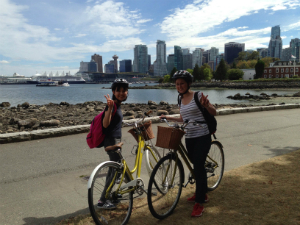 My name is Kako. I'm from Tokyo, Japan. Last summer, I learned English in EC Vancouver for a month. I'd like to talk about my great experience during my stay.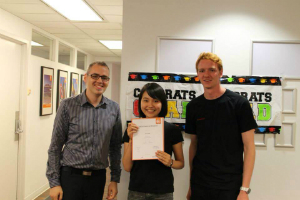 At that time, I was a university student in Japan. Because I was a senior, I wanted to spend my last summer vacation on what I had always wanted to do. So, I decided to study abroad. My wish was to stay with a local family and meet a lot of foreign people.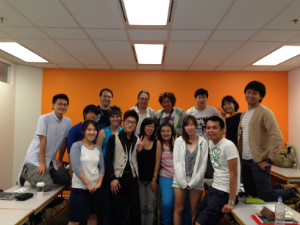 I had heard that there were people from different countries in Vancouver and there were beautiful landscapes too. I also thought that being surrounded by locals would be good for me to improve my English skills. That's why I chose Vancouver.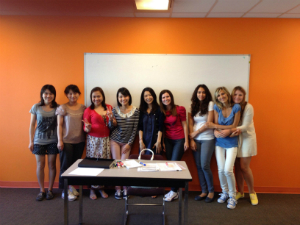 The first day I went to EC Vancouver, I was really nervous. I wasn't confident about English. I couldn't speak to anyone. But, the teachers were so kind to me and so were the other students. I felt comfortable and got used to my new life easily. Since my pronunciation was bad, I also decided to join the free afternoon classes: conversation club and pronunciation club. That's how I've learnt how to speak properly.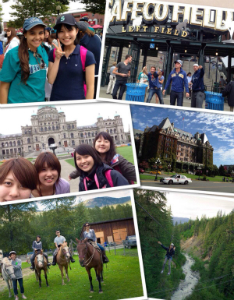 In class, I focused on listening and speaking English. Even though it was hard to express my opinions in English at first, I did my best and I enjoyed it!
After studying, I hung out with my friends around downtown: Robson Street, Stanley Park, Granville Island, museums, libraries, movie theaters etc. I went to many places but I must say that the "Pub night at Malone's" was my favorite.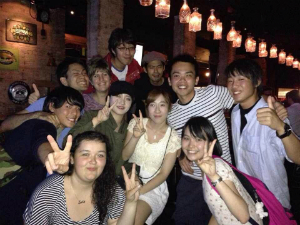 In addition, I enjoyed weekends. The first weekend, I went to Seattle with Club ESL. I could make new friends from other schools. I watched a baseball game with them. The second weekend, I went to Whistler with some of my classmates by car.
And then during my last weekend, I went to Victoria with my Japanese friends. Even though we planned to stay one day, we enjoyed the trip too much and almost missed the last ferry to go back to Vancouver!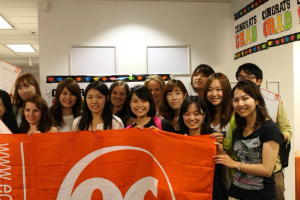 If you want to study abroad in Vancouver, I recommend EC Vancouver.
Thanks to EC's friendly teachers, including assistants and receptionists, I had a lot of fun studying English!!
I will certainly visit Vancouver and see them again in the future!!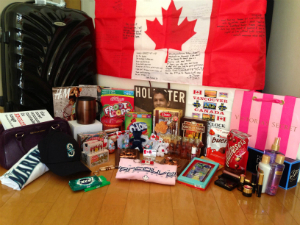 =====
EC offers various English Courses, including TOEIC in Vancouver.
Comments
comments