Jinhyung Park from Korea shares his experience while attending the TOEFL preparation course. (Sep 9, 2013 – Feb 21, 2014)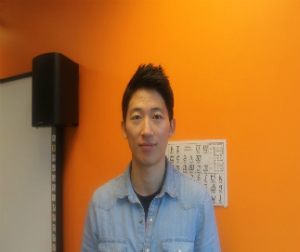 I like to study in EC. EC School has comfortable study environment and latest technology tools, so I studied more effectively than others.
Teachers are brilliant, kind, and fun. They know that students study hard. Additionally, I had an AY tutor who helped me about my weak points in English and instructed me the way to study.
School has variety events such as free classes, showing movie, and Donuts day and so on. I think it was good for improving my English skill by English-only policy. Also, I could make up for my weakness through afternoon classes.
Comments
comments