Yuriko Shiratsuka from Japan shares about how she learned to speak English in Vancouver while attending the General English Course (Low-Intermediate).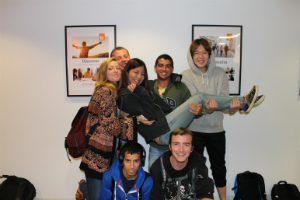 In my first day at EC, I was excited because I was looking forward to seeing foreign people and making new friends. EC Staff are so kind and friendly, so I'm relieved. My class teacher was Hannah, she was kind and beautiful!! (I want to stare at her all day…), and also her pronunciation was clear, it was good for me to practice correct pronunciation.
After three weeks, I passed my test and went to the next level!! I was so happy when I heard that, but I missed my classmates and Hannah.
Almost every weekend I joined Club ESL Tours!! The tour co-coordinators were so friendly and funny. They told us many interesting stories along the way. I really enjoyed every tour.
Now, I have made a lot of memories at EC. And I hope to make more friends during my EC Life!!
Thank you
Yuriko
=====
Are you planning to take your IELTS test in Canada? Check out EC's IELTS preparation course!
Comments
comments