Every 31st of October, people around the world carve pumpkins to make a Jack-O'-Lantern in order to celebrate Halloween. The story of the Jack-O'-Lantern originated from Irish legend, but Irish immigrants brought this legend to the United States, where the pumpkin comes from.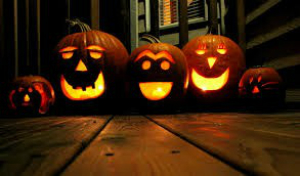 The Jack-O'-Lantern folktale originated from an Irish man named "Stingy Jack" who invited the Devil to have a drink with him. However, he did not have money to pay for his drink, so he asked the devil to turn literally into money. Once he got the money, he decided to keep it next to a silver cross, so that the devil would not be able to turn back.
Soon after Jack died, he was sent to the darkest place by the devil because he was not allowed to stay either in heaven or hell due to his bad attitude. Thus, the devil sent him to the darkest place, and he was accompanied only by a burning coal that he put into a carved-out pumpkin to light his way. Since then, people around the world began to refer this ghostly figure as "Jack-O'-Lantern", and people use that figure to celebrate Halloween by carving a scary face into the pumpkin, putting a candle inside, and putting it in front of their house.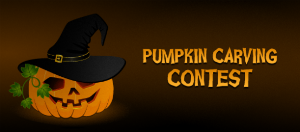 EC Vancouver students, have you decorated your room with a Halloween theme? If you haven't, join the EC Halloween Pumpkin Carving Contest:
Day/Date : Wednesday – October 29, 2014
Venue        : Second Floor
Time           : 3:00 PM
Note: Make a group of 3 people max and sign up at the front desk as soon as possible.
=====
Are you interested in taking English language courses in Vancouver? Visit our website to learn about EC Vancouver!
Comments
comments