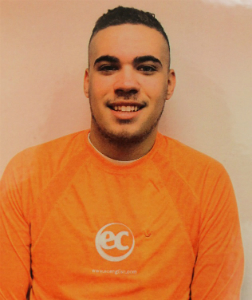 Gabriel Henrique Volericia Barreto
Tell us something about you:
I am friendly, I like technology, hanging out with my friends and I love staying with my family.
Why you choose to be a student ambassador?:
I choose to be a student ambassador because I like helping people and I loved the school EC Vancouver.
What is your job as student ambassador?:
I help the students and if they have any doubts they can talk with me, organize some events and be present at most of them.
In your opinion, what is the best part of being a student at EC Vancouver? Why?
The best part of being student at EC is hard to say because I loved everything, but I think the best of them all is meeting lots of people from over the world and having a chance to have fun with them in one of our events.
=====
Are you planning to take your IELTS test in Canada? Check out EC's IELTS preparation course!
Comments
comments