It has been around one and half years since the EC Student Ambassadors were organized (EC SA Team). Many students from a variety of countries have joined and participated in the EC SA Team and now it is one of the strong features that attracts students to EC Vancouver.
If you want to have a unique experience and be more active in your time at EC Vancouver, you should join the EC SA Team. By joining the EC SA Team, you can improve your English, develop your leadership and project development skills, meet new people, and become more responsible.
EC SAs have regular meetings (twice a week) to discuss and plan new activities and events. Speaking and listening skills can be improved by participating in the meetings because all meetings run in English. More yet, you will make phone calls or visit places and talk to English speakers to get more information about the capacity of place, prices, etc. Leading students in an activity is one of their priority duties as well.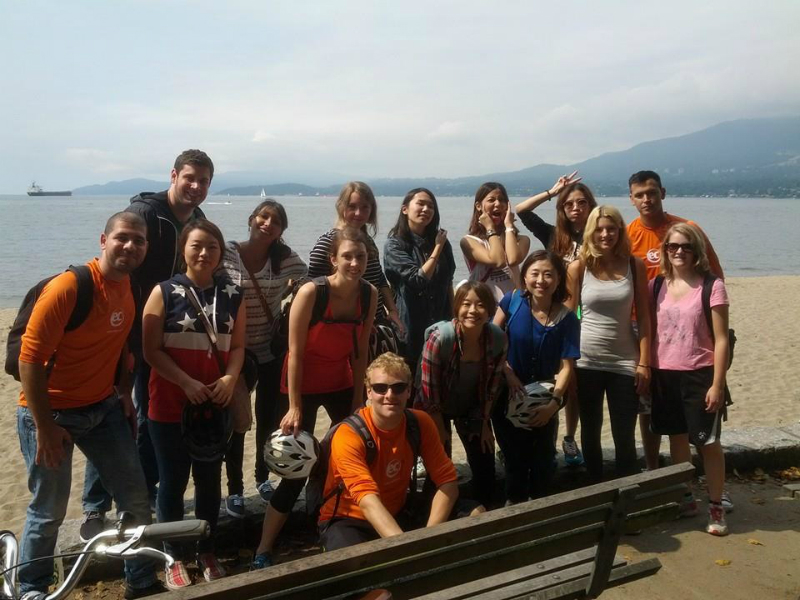 In addition, they need to participate in the school activities such as the first day orientation for new students and graduation ceremony. By attending these occasions, EC SA Team expose themselves to new and current students so students are aware of whom to ask questions regarding Vancouver and school life.
Lastly, you need to present yourself as a role-model to other students. Being on time, responsible, respectful, and caring are the important aspects in order to be a SA.
If you are interested in joining the EC SA and still have more than 2 months to study at EC Vancouver, please come to the front desk!
=====
Are you interested in studying TOEIC in Canada? Come to EC Vancouver! We offer various English Courses, including TOEIC in Vancouver.
Comments
comments