There's good news for a wine lovers; starting on February 20th until March 1st, the 37th Vancouver International Wine Festival takes place! Over eight days, visitors are able to taste more than 1,750 wines from 14 different countries. The spotlight this year is on Australia as the 2015 theme country as well as on the wine grapes Syrah or Shiraz.
The festival not only provides an informative, educational and entertaining wine experience for public, but is also a premier marketing opportunity for the wine industry and was initially founded as a fundraising initiative of then Vancouver Playhouse Theatre Society. Still nowadays, the Vancouver International Wine Festival raises funds for the Bard on the Beach Theatre Society.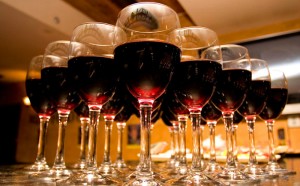 There are different events each day such as a gala, educational wine seminars and various wine tastings together with brunch, lunch or dinner. Tickets to the events are available online at vanwinefest.ca .The heart of Vancouver International Wine Festival is the Acura International Festival Tasting Room at the Vancouver Convention Center, where more than 750+ wines are available for sampling, with an additional 165 wines available at the trade tasting. Ticket prices for this event range from $45 to $395.
======
Would like to learn English in Vancouver ? EC offers various English Courses in Vancouver, including TOEFL in Vancouver.
Comments
comments