Vancouver will host a new edition of the Celticfest!
Indeed, from March 6 to March 17, Downtown Vancouver will celebrate Celtic culture and you are welcome to join! Be prepared for this fun green event which takes place the same week than St. Patrick's Day. Twelve days with dozens of free and ticketed shows and events.
During the weekdays activities and performances will start from noon, just check the schedule, here, to see where and when your favorites activities are. Saturday and Sunday will be the busy days, with activities from the morning to the night and a special Patrick's Day Parade on Sunday.
If you are really motivated, you can also enjoy the St. Patrick Day 5KM walk/run race. Be ready at 9:30am on Saturday at Stanley Park Pavilion. Anyone is welcome, from beginner to professional!
Another famous place to visit during this weekend is the temporary Celtic Village. The Celtic Village will fill Granville Street between Robson and Nelson with music, dance, frolic, food and shopping. There will be a wide range of fabulous street performances especially some of the best known Celtic music groups.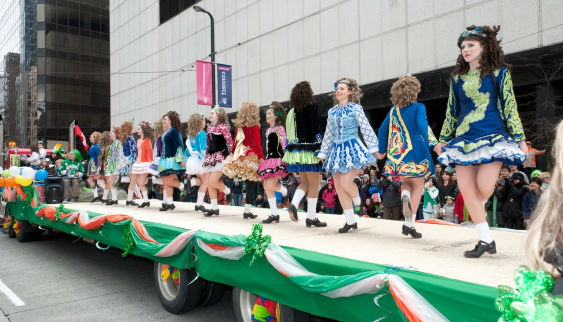 As you can see, plenty of activities are offered during this special Celtic Week and there is something for everyone, young and old. Do not hesitate, take a break and join the Celticfest!!!
===
EC offers various English Courses, including IELTS in Canada.
Comments
comments