Luiz Eduardo, one of our Brazilian students, would like to share his experiences while studying English at EC English school in Vancouver.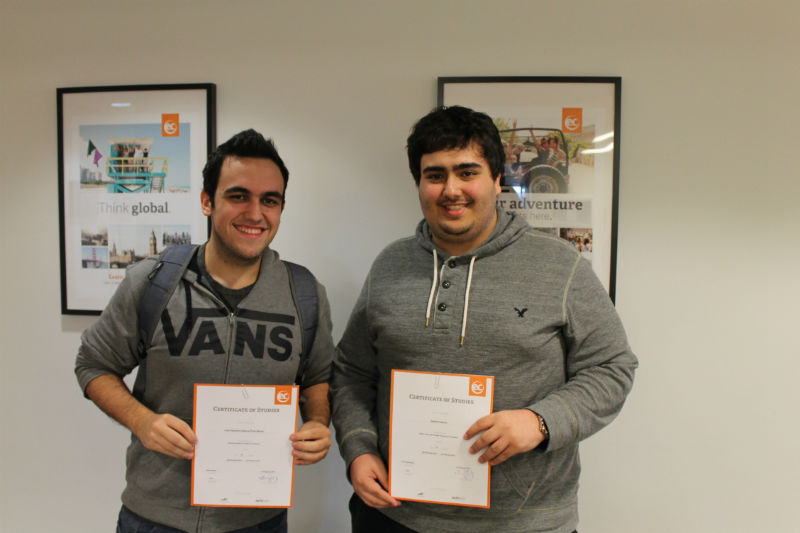 Hello everyone! My name is Luiz Eduardo, I am from Brazil and I would like to talk about my amazing experience in Vancouver.
I studied at EC Vancouver for three months. When I came to Vancouver, I hoped to study English and find people from different places of the world, and it happened. I met people from Germany, Switzerland, Korea, Japan, Mexico and so on. I could live with people of different cultures, it was amazing! I made new friends and I hope to see them in my country in the next years.
In EC Vancouver I participated in classes with excellent teachers, all of them friendly, helpful and willing to teach me the best way they could.
In Vancouver you can do many activities in your free time. Stanley Park, Deep Cove and Capilano Bridge are three of the most important attractions. If you love sports, you must go to the Rogers Arena to see a Canucks Game. Don't forget to go to Whistler and Rocky Mountains, two awesome places to ski and meet new friends.
Finally, I would like to thank my teachers, my classmates, my friends and also Canada for the amazing experience. It was one of the best experiences of my life. I will never forget this country, the people and the school.
Luiz Eduardo Martin
======
Did you know that EC offers many courses such as IELTS in Canada?
Comments
comments