Gabriel Calorio from Brazil shares his experience while learning English at EC English school in Vancouver.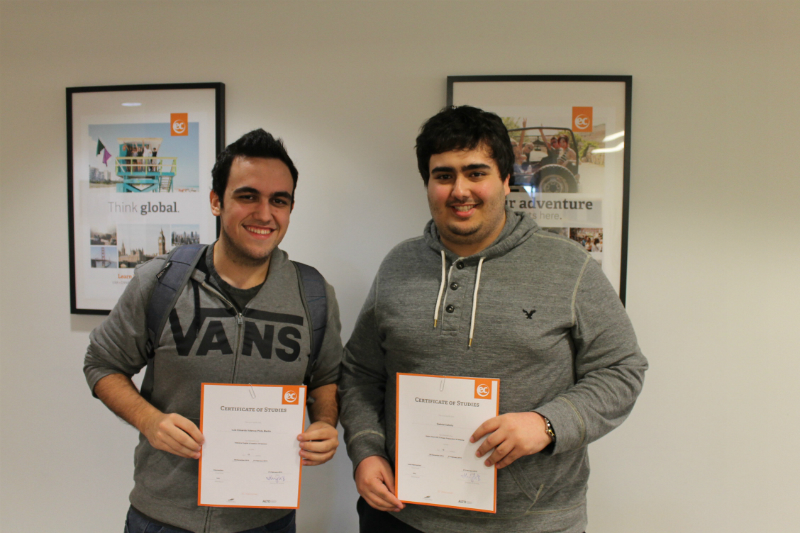 Hi everybody! My name is Gabriel Calorio, I'm from Cuiabá, Brazil. I'm writing about my days in Vancouver and in EC. These days were awesome, I really liked my time here!
I had the opportunity to stay here for three months, which were months of learning and fun. I met people from all around the world: Japanese, Korean, many European, and a lot of Brazilians. Yes, I met a lot of Brazilians here, maybe Brazilians are trying to dominate the world!! In my class I met many people and I had the opportunity to learn different cultures, like Arab culture or Colombian culture. This mix increases your learning.
Now I will talk a little bit about Vancouver (Raincouver). If you come to Vancouver get ready to use your umbrella. Just kidding, or not … this city is amazing. There are beautiful places that you can visit such as Capilano Bridge, English Bay, Lynn Canyon or Deep Cove. For less stress, there are plenty of restaurants and pubs. Enjoy Vancouver!
Now let's talk a little about EC, with its exceptional rooms and great teachers. I'm really impressed with this school and recommend it to anyone who really wants to have learn. I came here with horrible English, I could speak only because I play some online games. But here I discovered that I knew nothing (hahahahaha). Now I can say with certainty that know the basics of this language!
I'm really grateful to have had this opportunity!
======
EC Vancouver offers students to stay in a host family during their time in Vancouver, have a look at our Vancouver homestay page.
Comments
comments