Yousin Hong (Edward), one of our student ambassadors from Korea, was hosting the Golden Bell quiz game show last week and share his experience.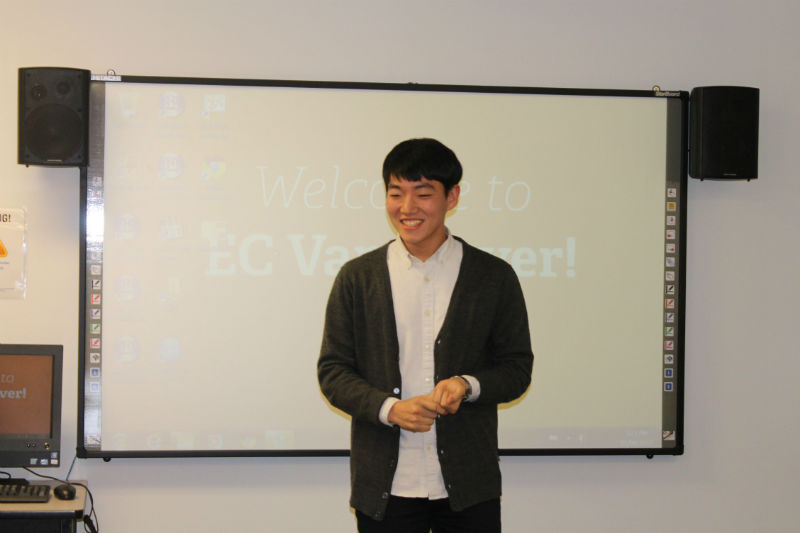 It was my first time in Vancouver to lead a new game. At first, I thought it would be difficult and boring, when I suggested the plan to our student ambassadors. They respected my plan though and I was very impressed. After the meeting, I started to prepare how to make the game interesting.
Two weeks later, I brought my notes that I had written before, but it was so difficult to explain the rules and to make the other ambassadors understand them in English. All friends helped me a lot. It made it easier for me to complete the preparation.
On the final day of the activity, we checked everything again. But only four people signed up for the activity, so I thought that the game was over and we would have to cancel the plan at that time. However, something crazy happened; all ambassadors brought their friends and this made me happy.
Through this experience, I could learn about the difficulty of leadership and the value of friendship with other ambassadors. It was a very nice opportunity to improve my English. Thank you to everyone!
-Edward
======
Do you want to study English in Canada? EC offers various English Courses, including IELTS in Canada.
Comments
comments