Yuk Yuk's, a national comedy club chain in Canada, presents "Top Talent Showcase" on every Wednesday to Saturday night. This special event runs until on May 28. If you are 19 and over, why don't you check it out with your friend?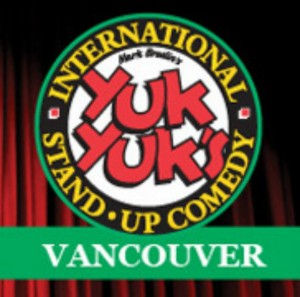 Each show runs for 90 minutes to 2 hours and generally feature 3 comedians: Host, Opener and Feature. Every Wednesday, called "Amateur night," the stage opens for amateur performers and the tickets are sold at cheaper price than their regular price, or you can go on the stage if you want to perform as a comedian. Yuk Yuk's accepts wannabes like you every Thursday. E-mail Easton@yukyuks.com to request a spot for the following Wednesday. The selected comics will receive a reply.
Tickets are sold online, and you can also purchase them by phone, or at their Box Office on the night of the show based on availability. Their Box Office opens one hour before show time. Seating is on a first come first serve basis, so it is highly recommended to arrive early to get your preferred seats.
They will ID at the door, so don't forget to bring your ID. Visit the Yuk Yuk's Vancouver Comedy Club website to get show schedule and tickets information.
======
Would you like to study English in Canada? EC has an English school in Vancouver!
Comments
comments