The second annual World Student Day took place last Friday, June 12th. As many visitors as last year were expected at the event and indeed, we estimated the crowd's number at a thousand, just like last year.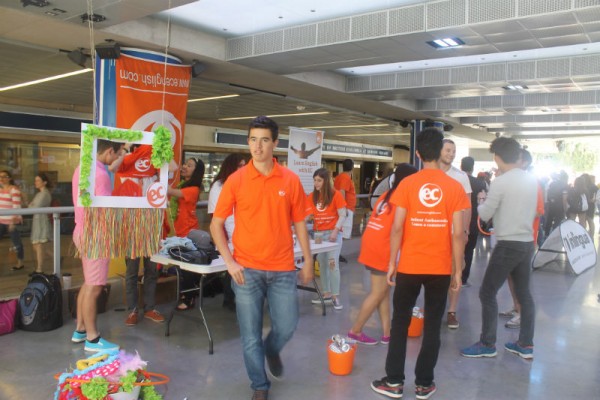 The kick off was at 12 pm on Friday. About ten ESL schools set up their booths at Robson Square, where the ice rink is in winter time. The offered activities ranged from wheel of fortune, to beer bong fishing, where players try to throw a table tennis ball into beer bong-arranged set of cups, to pinning a paper tag with a language to the correct country where the language is spoken on a world map and two photo booths.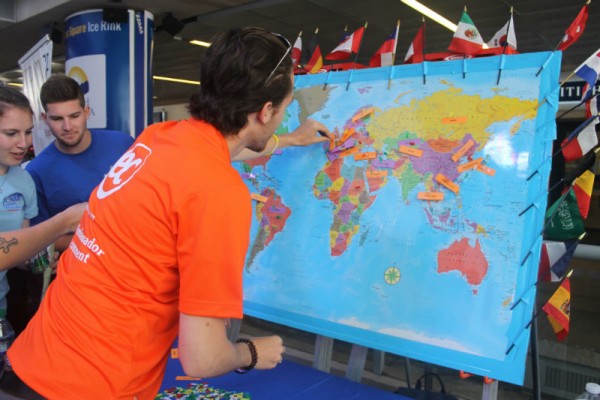 Students from all over the world as well as the organizers and all the staff at the stands had a good time. Some dance performers heated up the stage and motivated people to show their dance and rhythm skills. All in all, it was a wonderful event with many memorable experiences. Thanks Club ESL, we're looking forward to next year's World Student Day!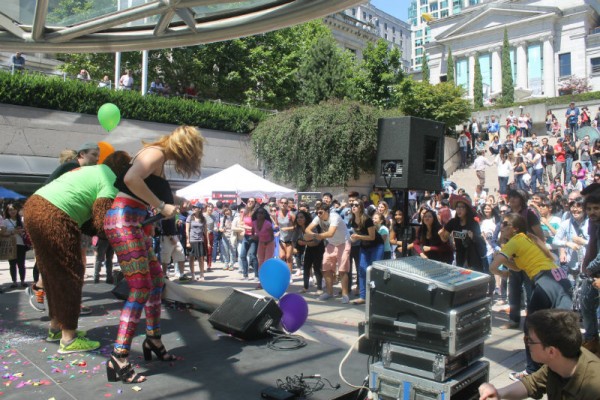 ======
Do you want to learn English in Canada? EC offers English courses in Vancouver!
Comments
comments