Lukas Cornel Eberle from Switzerland would like to share about how much he loved studying English in Vancouver with EC!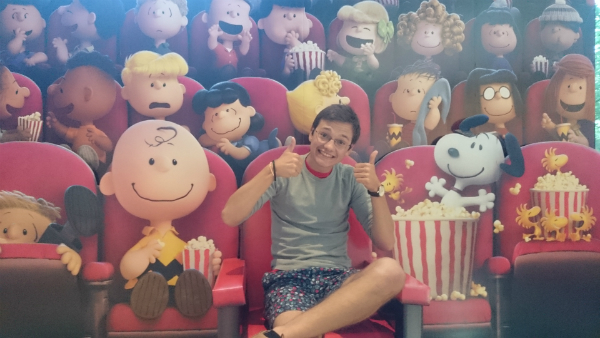 "How does one know that s/he had the perfect language stay? Exactly, when one doesn't regret anything. How happy I am to say that my language stay was perfect. Hi, my name is Lukas and I'm a Swiss guy. I'd been in Vancouver for 5 ½ months and it was the best time of my life. In the end, it was hard to say goodbye and I nearly didn't want to leave. Here are some reasons why:
– I am extremely excited about the school I have chosen: EC. I met so many great people – students, teachers and staff – all of them were so nice and it was a lot of fun with them. Even now, after I have left Vancouver, I'm still messaging with some friends I made in EC.
– In my last two months, I decided to be a student ambassador. I really like to organize and lead activities for students and I also like to speak and meet new people. It's unbelievable how many new people I have met through my student ambassador work. Every Monday, student ambassadors will welcome the new students in EC and therefore I could get in touch with so many students. It was just great. The activities we plan were great as well. When we did something, we had a lot of fun. My advice to you is to join the activities, because they will help you making new friends and to improve your English. And of course, you will have fun!
– The nature that surrounds Vancouver is incredible. My friends and I went hiking many times in Lynn Canyon Park, Deep Cove or Grouse Mountain. And every hike was a unique one. You really should check it out. My long weekend on Galiano Island was also memorable. We rented a house and there was nothing surrounding us, the next house was around 600 meters away. We were completely by ourselves and it was so nice enjoying the silence for once.
– One thing I extremely like about Vancouver is the many different cuisines from all over the world. There is even a Swiss restaurant in North Vancouver. I couldn't believe it! I've been there twice and I can really recommend it. Its name is Jägerhof and it's definitely worth a shot. But one of my favorite restaurants is the pizzeria Ludica where you can play over 650 board games. My Korean friends told me, that there are restaurants like this in Korea, but for me it's something completely different, something I have never seen before. It's a great place to spend an evening with your friends.
I think, now you can partially see why I felt at home in Vancouver. It's a great city, and if you are in EC, you are in the best school. I have friends who changed from other schools to EC and they all say the same. So, that's it from me. And hey, enjoy your time in Vancouver as much as you can!"
Comments
comments