Anri Hanasaka is from Japan who came to learn English in Canada. She would like to share about her English course at EC Vancouver.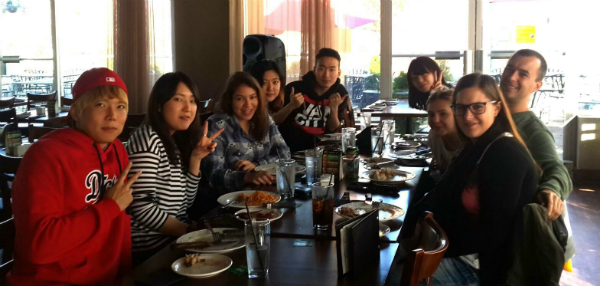 I came to Vancouver on October 1st and soon the school and classes started. October is the first month for me to stay here. At first, I felt nervous and uneasy in the class because my classmates spoke English smoothly and they could talk with each other very easily. Teachers were very kind and if the students didn't understand something, they helped us thoughtfully. Also, students were very friendly. When I wasn't able to hear what the teacher was saying, they helped me and gave some hints. Now I have adapted really well to class.
On October 22nd, I went to a Brazilian restaurant with my classmates. It was in downtown. We had a Brazilian lunch such as Brazilian BBQ and original salad. Also, we had good conversation there. We talked about each other's houses or homestay families, the differences of each languages, and so on. I thought this was very good not only for speaking English but also building my knowledge of other countries.
Comments
comments