What happened in Vancouver in the 90's?
The Rogers Arena was built in 1995 and its construction changed the landscape of Downtown Vancouver. It was the beginning of a new transformation. It was created by mostly private funders who gave more than $150 million to build this stadium.
It was home of the Grizzlies and Canucks, but the first one stopped playing some years ago. And it also had a different name! It was just known as GM (General Motors)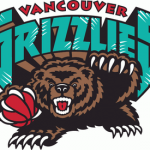 The West Coast Express started on 1995 directly linking some of the closest cities like Coquitlam, Maple Ridge and Port Moody with Downtown Vancouver.
More than $105 million was needed to build Downtown Vancouver Public Library, which opened its doors on West Georgia Street in 1995.
In this decade the Stanley Park Zoo closed. You could find polar bears there!
March 19, 1990 was the first day of full operation of The SkyBridge, a bridge built to carry the Skytrain from Fraser to Surrey. It is the world's longest cable stayed bridge designed for the sole use of rapid transit. It had a cost of more than $26 million and it was part of an extension of 3.1 km that cost around $200 million.
===
Would like to learn English in Canada? EC offers various English Courses in Vancouver.
Comments
comments