Eunho Kim from Korea would like to share his experience while learning English in Canada with EC.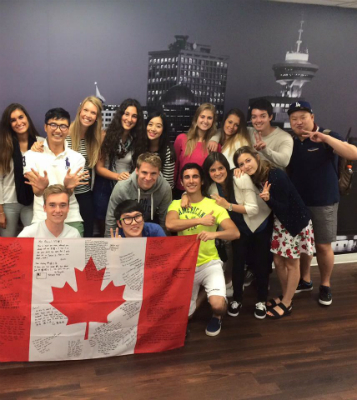 It has already been 5 months since I started studying English at EC. I hesitated to choose EC Vancouver because I wanted to choose a school which would be the best place to learn English and enjoy the lifestyle. My choice was not wrong. EC Vancouver is the most fabulous place for many reasons. First of all, I met plenty of awesome friends from all over the world. If you have an more open mind, everybody in EC will welcome you. I could learn not only English but also diverse interesting cultures. In addition, the teachers are fantastic. They always try to come to us first and be enthusiastic to teach us. They became good friends, not only teachers.
I have been to many countries but Vancouver is definitely one of the greatest cities where I want to stay permanently. I could go to beaches and see other stunning sceneries whenever you want. Additionally, Vancouverites are too nice not to love.
Even though it is frequently raining, I am really satisfied to learn English and enjoy my life at the same time. I could kill two birds with the one stone.
Comments
comments