On April 9th and 10, the Vancouver Cherry Blossom Festival (Sakura Days Japan Fair) will take place in VanDusen Botanical Garden. There will be traditional Japanese music, lots of Japanese food, and many interesting activities, including calligraphy workshops. Also, if you like Japanese anime, you definitely shouldn't miss this event as lots of Japanese anime art will be featured at the event. Also, anime fans will be there dressed up as their favorite characters!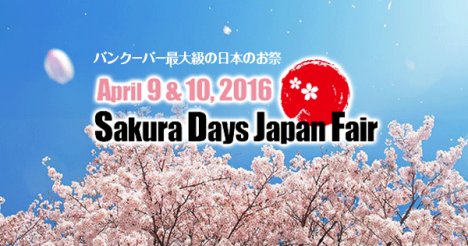 The cost for attending this event depends on whether you are a minor or an adult and whether or not you purchase your tickets in advance. Admission ranges from $9.50 to $12 per person.
Date&Time: Saturday & Sunday, April 9th & 10th, 2016 10:00AM-5:00PM
Location: VanDusen Botanical Garden, 5251 Oak Street at 37th, Vancouver, BC V6M 4H1
If you would like more information, please visit the Sakura days Japan Fair website.
===
Find out more about taking an IELTS test in Vancouver
Comments
comments