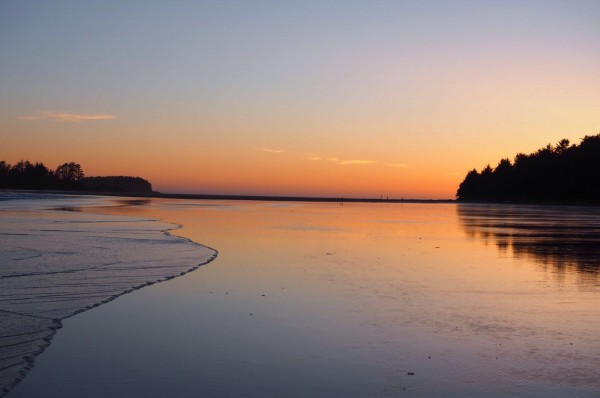 Linus is a Swiss Student who graduated from EC This year. Here is his one of his experiences:
Vancouver Island Trip
Excited and very curious about our weekend trip, the guys from my class met early Saturday morning at Waterfront Station. After catching the SkyTrain and heading towards the ferry terminal, we became more talkative. Although the terminal was very crowded and lively, by a stroke of luck, we found a place on the ferry and our weekend had definitely started!  After walking through the colourful Butchart garden, we reached our first destination, Victoria. The British architecture made us feel homesick about Europe. Despite  the wind and clouds, we enjoyed our stay in the ex-British colony.
At noon, totally sober, but exhausted, we started driving to Tofino. As we gazed at the beautiful nature, we listened to relaxing music. We eventually arrived at surfers paradise, our second destination. The accommodation was very cosy and fancy. The host of the Anchor provided us with the ideal island getaway and fulfilled all our vacation needs. We had a lovely spacious garden, and fire pit for our enjoyment, which we shared with the neighbour. The direct access to the Jesterman Beach was the biggest advantage of the Anchor. Torino's beauty left us all speechless!
In conclusion, it was one of my favourite trips in Canada. I fell in love with Tofino. This small village surrounded by endless nature gave me goosebumps several times. Additionally, whale watching was a highlight, and the skippers vessel was very powerful. I will definitely go back to Tofino!
======
Do you want to learn English in Canada? EC offers English courses in Vancouver!
Comments
comments