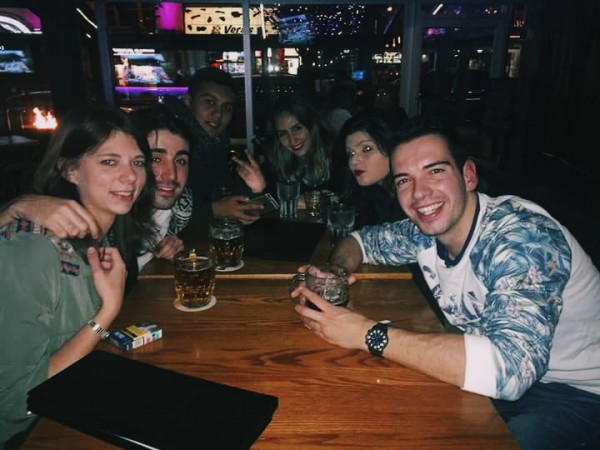 Camila is a Brazilian student who graduated from EC this year. Here is her story:
Studying at EC
Studying in EC Vancouver was the best thing that ever happened to me. From the very first day of the school, people were so nice and friendly. They helped me with everything that I needed. I stayed for one month in the upper Intermediate class.
The general English classes were the best. I loved my teachers. They taught me such much and they were really funny, open minded, and really good teachers.
My classmates were the best. We were so close, always helping each other, which made our class more fun. After class we always went together to do some activities, because Vancouver is a fun place! I had two different classes every week, one with David and other with my candian/mexican teacher! They were the best, always making cool lessons and talking about interesting things. My classmates were my best friends while I was there. We all met in group activity, in which we discussed the topic "why Canada?". After that, we were always together.
The activities were so cool, because the girls that did the activities became our friends, always helping and talking to us.
I was always in the school, because that was where I would meet up with my friends, from different classes and ages.
The girls at the reception were so lovely! I loved them. They would help me when I was sick and they would always talk with me and share their experiences.
The best place was the library – oh I loved that place! We would study there, and someone always came along to sit there and start a new friendship!
For me, every day was perfect! I really didn't care about waking up at 6 in the morning to go to class. It was a pleasure, because those people felt like family!
EC Vancouver will always be my favorite experience ever!
======
Learn English in Canada with EC Vancouver!
Comments
comments