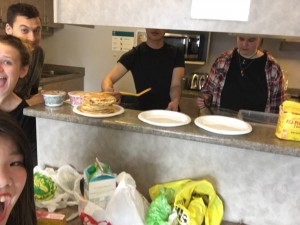 Mayu is a Japanese student who graduated from EC this year. Here is her story:
Friends made in Canada
I became friends with someone who is from French part of Switzerland. We met at orientation, where we talked to each other and quickly became friends. The next day, we went to a bar together. Since then, I felt like our relationship got stronger. I made other friends who are from French part of Switzerland too! We hung out at many different places. On one Sunday, we made pancakes in their residence. They tried to change pancake recipe's ingredients from Canadian style to the French style.
I had many experiences with them. Before knowing them, I didn't know that Switzerland has four official languages. I became interested in Europe than I had been before I went to Canada.
Advice for Japanese students
I would say that hanging out with your friends is good way to improve your English. Try to speak with people from other countries! Enjoy life in Vancouver!
Comments
comments