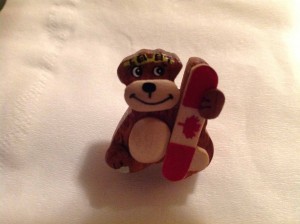 Britta is a German student who graduated from EC this year. Here is her story:
Studying at EC
I enjoyed being a part of EC for a very short time. I stayed a total of 17 days in Vancouver. It was a great experience for me. I met a lot of friendly young people and very very kind teachers! I felt good and I had fun to exploring Vancouver, too. I did some whale watching and even I saw a whale jump.
When I was young, I did not get the chance to travel into other countries and learn languages at different places. So I hope everybody understands that it is a great is a great opportunity to have such an experience. I am 51 years old and my wish is that more older People have this kind of experience.
Advice for German students
Enjoy it, and stay at a host family. I loved mine! I know that some of other the students were not so fortunate, but if you are younger, you have more security while you are staying there..and if you are older ( like me ),  you will have friendly people with a storage full of wine…
Comments
comments