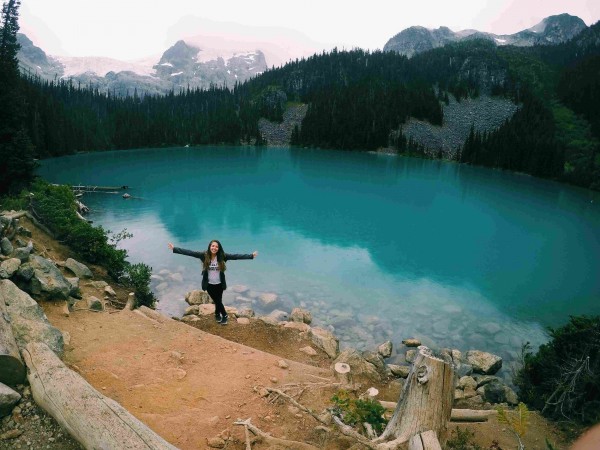 Flavia is a Brazilian student who graduated from EC this year.
Follow her on instagram!
https://www.instagram.com/flaviasvt/
This is her story:
Trips and activities you enjoyed in Canada
I have no words to describe the time I spent in Vancouver! At EC, in addition to learning English, I also made friends from all over the world, like Germany, Italy, Spain, Switzerland, Portugal and South Korea. With them, I also visited many incredible places and I literally put a lot of those places in my list of most beautiful places in world. I went to the bluest lakes I've ever seen: Lake Louise, Emerald and Moraine Lake. Furthermore, I went to a three-lake trail called Joffre Lakes, to Victoria and to a city in the beach called Tofino. And I can't forget the best experience: I did bungee-jumping in Whistler, for the first time in my life! I did a lot of things in a short period of time with people from different cultures. Being in Vancouver is a great way to live with people from all over the world. I loved spending a time in Vancity and I definitely want to go back someday!
Advice for Brazilian students
My first piece of advice is this: go to the Rocky Mountains, it's totally worth it! Second, make friends from other countries, because then your English will improve much more. I know that we Brazilians are friendly, and we love to stay together, but believe me: you will not regret getting to know people from different cultures. They're amazing! Also, you can also learn some words in other languages.
======
Check out EC Vancouver's Homestay English courses.
Comments
comments