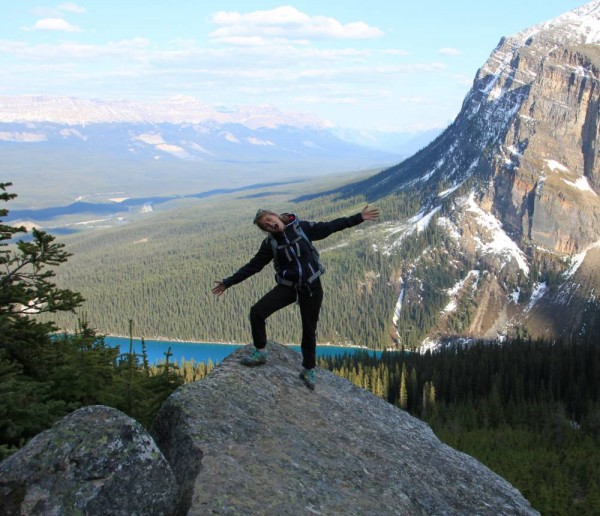 Anna is a Spanish student who graduated from EC this year. Here is her story:
Trips and activities enjoyed in Canada
It is time to say goodbye to the place that has been my hometown for almost a year, North Vancouver.
Based on my own experience, I believe that Vancouver is a unique city. You can go kayaking at Granville Island every morning before school starts, and classes are in the morning, you can go skiing in the evening.
The rainy season does not make Vancouver less attractive. On the contrary, it offers you the opportunity to enjoy peaceful moments. The fact is that rain was present in both of my favorites activities in Downtown, which were observing the Harbor of Vancouver from the Convention Center to watch seaplanes landing and taking off, and kayaking in the calm water besides Stanley Park, with giant container ships waiting in the background of English Bay.
Obviously, I also enjoyed the sunny days, on which I went hiking in Vancouver's surroundings. Mount Gardner, on Bowen Island, which is located between Horseshoe Bay (West Vancouver) and Gibsons (Sunshine Coast), is without a doubt my favorite hike and the reason is twofold: the lack of tourists and the panoramic view that you have of Downtown, Vancouver Island, Sunshine Coast, The Inlet and West Vancouver once you reach the top.
Advice for Spanish students
Try to avoid organized trips and tourist attractions. There are a lot of destinations where it is possible to go with public transportation and be there the only foreigner, even in the middle of the high season.
======
Check out EC Vancouver's Homestay English courses.
Comments
comments