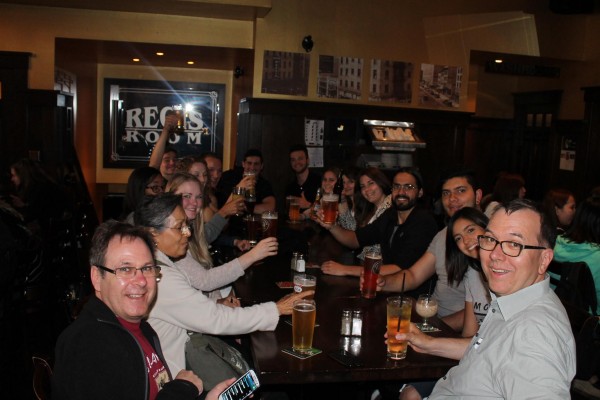 Sandro is a Swiss student who graduated from EC this year. This is his story:
Studying at EC
I studied at EC for three months. The first month was very fun and I enjoyed my time there. I've never met a teacher as funny as Mr. Adams. I really loved his pronunciation exercises in the early morning, and I had really cool classmates. Nina's lessons were also really cool, especially the introduction in the first lesson. By the end of that class, we knew more about our classmates than we should have 😉 What I will remember the most is the first lesson with Mr. Adams, when he told us that we should not be surprised if he falls to the Floor because he has chronic vertigo-syndrome. The whole class was shocked when we heard this, but afterwards, we had the funnest time ever. I want to thank every teacher and every classmate for this unforgettable time and I hope I will meet you again soon.
Advice for Swiss students
I would recommend to hang out more with students from other countries. I know it is difficult for students, especially those from Switzerland, but try it and will have fun for sure!
======
Check out EC Vancouver's Homestay English courses.
Comments
comments