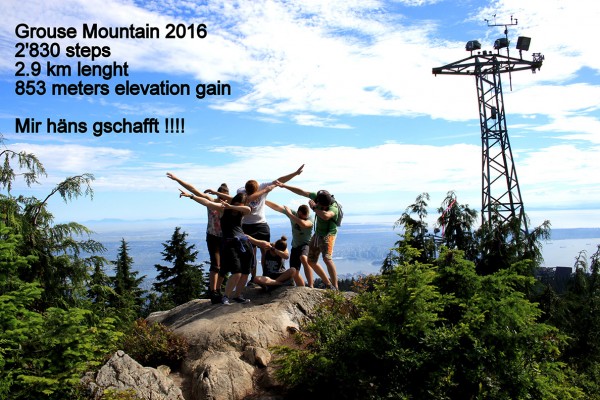 Laura is a Swiss student who graduated from EC this year. Here is her story:
Friends Made in Canada
The best way to make friends when you are abroad is to go to school. On my first day at EC Vancouver, I met my first friend, a guy from Switzerland. The next day, I went to the Cambie bar and made even more friends. In the end, we were 5 to 7 Swiss people, and we did a lot together: hiking at Grouse mountain and Lynn Canyon, and kayaking at Deep Cove. We did many more things as well, like celebrating Swiss day (1st of August). We had an amazing time =)
I know what everybody is thinking right now, but sorry… we resisted speaking in Swiss German most of the time! We spoke English together and I learned a lot =)
I made friends with people from other countries as well: Brazil, Lithuania, China, and more.
An English school is not just for learning to speak or read, it is a life experience that you will always remember!
Advice for Swiss students
Don't be so Swiss! xD That was the advice I got from my first teacher.
Chillax for a moment and you will love it 🙂
I love Vancouver. Here you will find amazing restaurants, with all kinds of food like sushi, Cambodian and Lebanese cuisine. Also, the people are so friendly and helpful 🙂
======
Check out EC Vancouver's Homestay English courses.
Comments
comments