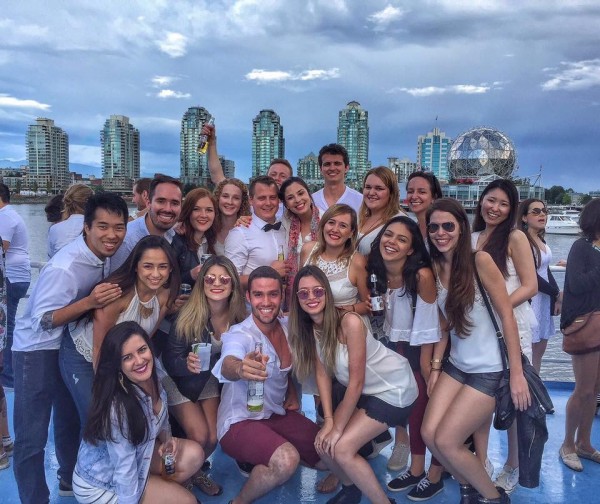 Soma is a Japanese student who graduated from EC this year. Here is his story:
Friends you made in Canada
While I was in Vancouver, I made lots of friends. They represented a variation of nationalities: Swiss, Brazilian, Turkish, Mexican and more. They come from at least 18 different countries.
I always met new people by getting introduced to them by mutual friends friends. On the first day, I tried to talk to new people, as well as people who I already knew, in order to become even closer.  After I found a nice friend, he/she would introduce me to new people. As a result, the number of friends I made grew automatically. In Vancouver, I cared very much about social activities. When I was invited to something, I tried my best to not refuse.
My friends were very nice to me, and they always cared about me. I'm so happy and lucky to have them. We had lots of fun together: trips, drinking/partying, hiking, sports and just chatting. When we had parties, some friends cooked their home country's dishes and shared them with all of us. I didn't cook any Japanese dishes but I shared with them some rice wine (Japanese-Sake), which I had brought from my hometown.
My friends from EC are very important to me and to my life. I learned a lot about culture from them. They expanded my perspectives. I'm also expecting to use these friendships to improve our future.
Advice for Japanese students
My advice for future students is to go out with friends. It is the way I improve my English. If you hangout with friends, you have to talk without a dictionary, and you have to respond quickly. I believe that it is the best way to learn useful English.
My advice for class is to learn some grammatical terms like "past participle", "modal", or something like that.
======
Check out EC Vancouver's Homestay English courses.
Comments
comments