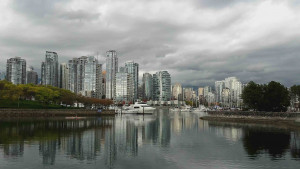 Cécile a French student who graduated from EC this year. Here is her story:
Trips and Activities in Vancouver
I had only 2 full weeks in Vancouver, so it was a short time, but I mainly focused on discovering the city. Since I come from Paris, I usually walk a lot, so I discovered different areas of Vancouver by walking. I must say that I was also lucky to have a friend of mine who is living here, so she showed me some places to go to, and to eat or drink at.
I really recommend the walk all around False Creek because the view of the city and buildings is amazing!
I also went to the top of the lookout, twice in the same day, to see the city by day and then by night.
Another one of the must-do things here to rent a bicycle to do the tour at Stanley Park.
The only thing that I did outside of Vancouver was discovering Seattle for 1 day. I went there with some others students, Brazilian guys, by car.
I really enjoyed what I discovered during those 2 weeks. Vancouver is a really charming city for those who like the sea, buildings, mountains and nature…
Comments
comments