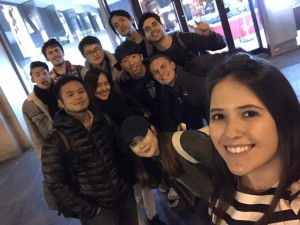 Rafaela is a Brazilian student who graduated from EC this year. Here is her story:
Friends Made in Canada
I never imagined that I could make such good and true friends when I decided to go to Canada to study, but when I started my classes at EC Vancouver, I completely changed my mind! I met incredible people from the whole world, I made friends from Korea, France, Japan, Switzerland and even from many different areas of Brazil! I'm sure that I will keep these friendships for the rest of my life! I'm so thankful to EC for that! This was the best experience in my life!
Advice for Brazilian students
Vancouver is the best city to go to study and live. It is very safe, clean, amazing and friendly! In my opinion, to other Brazilian people that want to have this experience, they have to go to Vancouver! I'm sure that they won't regret it!
Follow Rafaela's Instagram!
======
Comments
comments