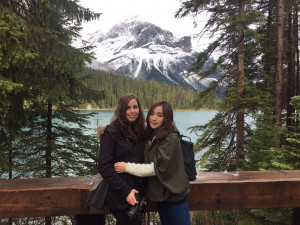 Janina is a Swiss student who graduated from EC this year. Here is her story:
Trips and Activities in Vancouver
It was my first time in Canada and I wanted to see more than just Vancouver. In order to do so, I booked tours with Discover Canada Tours, which offers a range of trips to different places in Canada and the USA. My favourite trips were Seattle and Tofino. The tour-guides organised everything and made sure that we had a great time.
If I stayed home for a weekend, I usually met with friends or went for walks in downtown. There are lots of sights and beautiful beaches to see. I enjoyed bringing my camera and capturing my little adventures.
Advice for Swiss students
Be curious and open-minded. Your language stay is a great opportunity to see different cities and make new friends to share your experiences with. As for the school, there are tons of Swiss students in EC. If you really want to improve your English, don't speak in your mother tongue.
======
Comments
comments