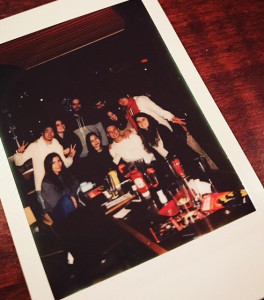 Tristan is a French student, who has made some great friends in Vancouver. This is what he had to say about the people he met:
My life in Vancouver is very different from my life in France.
My first thought about making new friends in Vancouver was "I can't find friend like this in my home city". I made a lot of new friends from different countries, and they are very good friends.
Kanata is my best friend here and he is from Japan.
I met him at a pub and we had a good time, and after that, I saw him at school and he became my bro.
I also have good friends from different countries, like Luis and Amparo from Spain, Kento and Yuki from Japan, and some other guys from around the world. But of course I haven't forgotten my friends who have returned home.
======
Comments
comments