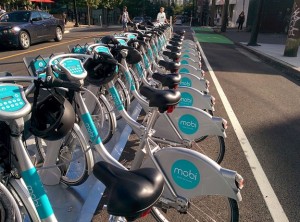 A couple of months ago, we showed you how to move around Vancouver using the best apps you can find. For those that are into cycling, it's time to show you how Vancouver's public bike share system works. Mobi by Shaw Go was launched last summer and became very popular because it is fast and simple to use. All you need to do is download the app (App Store / Google Play) or visit mobibikes.ca to register. About the cost, there are many ways you can pay – daily, monthly, or annual pass – but for all of them a credit card will be required.
Vancouver's Bike Share system was made for casual and short rides but you don't need to worry. The city also has lots of local bike rental shops. If you want more than an hour ride, we recommend you check a local bike shop near you.
====
Come, explore Vancouver and Study English in Canada with EC!
Comments
comments