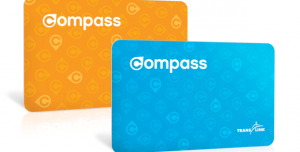 If you're coming to Vancouver soon, or you're here and a bit confused about the compass card, here is a simple guide that will solve your problems and allow you to enjoy this beautiful city as much as you can. Here is the difference between the cards:
Adult Compass Card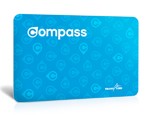 The most commonly used card – it can be loaded with pass products or Stored Value for pay-as-you-go trips.
Concession Card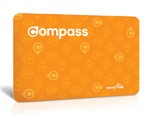 Eligible for seniors 65 years and older and youth 14-18 years with valid photo identification proving age, and children 5-13 years. (Not available at Compass Vending Machines)
Compass Tickets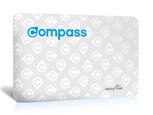 Available from Compass Vending Machines and DayPasses are great for occasional adult or concession riders/visitors.

What is Compass Card?
The Compass Card is a reloadable card that is used to take public transportation around Vancouver and Metro Vancouver area. It allows you to use the buses, skytrain and the seabuses.
How much does it cost?
The card itself costs CAD$ 6.
How can I load it?
You can load it at a Compass Vending Machine located at any skytrain station, or by phone calling 604.398.2042, or even online at compasscard.ca.
How can I register it online? Why should I do it?
It's important to register your card online right after you buy it; if you lose your card, you can just buy another one and transfer all your money to your new card. To register, all you need to do is to go to the Compass card website.
How does the monthly pass work?
One of the coolest things about the Compass Card is the monthly pass. It allows you to take the public transportation without worrying about the payment every time, except if you're changing zones. Be careful! Check the zone you are living in here in Vancouver and load your card with the monthly pass for your zone. Once you have your monthly pass, it's good to know that every weekday after 6:30pm and the whole weekend and holidays, everywhere is zone 1.
Well, you know the basics about the compass card now. Go out and have fun!
====
Planning to come to Canada to improve your English? Find out more about Study English in Canada.
Comments
comments