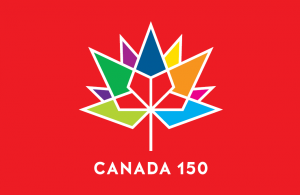 Canada Day, observed on July 1st, is a national holiday marking the anniversary of Confederation in 1867, when the British North America Act came into effect. It was originally known as Dominion Day until it was renamed in 1982.
Communities across the country will be celebrating the 150th anniversary of Canada's Confederation. From arts and culture festivals, to fireworks, exhibitions and sporting events, the country will come together to toast the nation's sesquicentennial birthday, and show our national spirit and pride!
In the City of Vancouver, these celebrations will be known as "Canada 150+". Many of the celebrations will be focused around Canada Day on July 1, but throughout the year you'll find plenty of reasons to raise a glass to Canada and wish her a happy birthday. Ask the friendly EC Vancouver staff about more activities and things to do around Vancouver during Canada's 150th birthday.
——
Planning to come to Canada to improve your English skills? Find out more about Cambridge English Courses in Vancouver!
Comments
comments