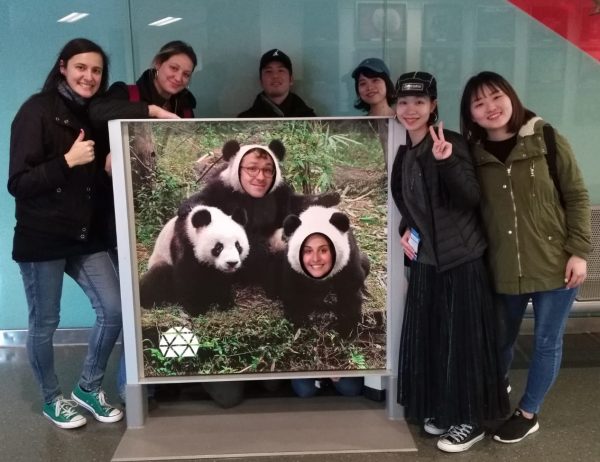 Outdoor activities are popular in summer time and indoor activities are preferred in winter time. But what do you do between summer and winter when the weather changes every day? It's good to have two options, an indoor and an outdoor activity, for each day so you can decide once you know how the weather is going to be. Here are our top 14 activities you can enjoy on your own, with friends, or with classmates together after school when you sign up for the activities on EC online and meet other students at 3 pm at EC's front desk. This way you make your free time as much fun as your English courses in Vancouver.
Top 7 indoor activities
Escape rooms are found all over Vancouver. They're fun for groups and challenge your teamwork skills and your thinking. FlyOver Canada is a quite unique experience. At Canada Place you virtually fly over Canada and see the different highlights this beautiful country has to offer. Science World boosts your knowledge in just one day. This amazing exhibition with various areas to look at is fun for all ages. The Vancouver Lookout gives you a perfect overview of Vancouver. It's truly breathtaking to see everything from up there. Trampoline parks are also great for cold and rainy or snowy days because you can still be active and spend a whole day there. Just like escape rooms there are several trampoline parks in Vancouver. Bowling lanes are also found all over Vancouver. Just gather some friends and enjoy your day at one of the many locations. The Vancouver Aquarium in Stanley Park takes you to a wonderful underwater world. Discover different animals and get lost in their beauty.
Top 7 outdoor activities
Quarry Rock at Deep Cove is an incredible spot for hiking. Be prepared to exercise and bring your camera to capture Canada's pure nature. Lynn Canyon offers different hiking paths as well and the Lynn Canyon Suspension Bridge is free to visit. The Lynn Canyon Suspension Bridge is a little bit smaller than the Capilano Suspension Bridge. The Capilano Suspension Bridge can be visited with a free shuttle bus from Canada place. There are treetop walks and cliff walks to discover in the rainforest. Cycling at and around Stanley Park is fun for all ages. Along the way are several nice spots for pictures. Paddle Boarding at Granville Island challenges your sense of balance. Enjoy a stunning view of downtown from the water. Granville Island is a colorful neighborhood with a lot of markets to discover. This place is great to buy some food there and gifts to bring home with you. Ice Skating on Robson square brings you closer to a real Canadian sport. Just rent your ice skates there and you can ice skate for free for as long as you want.
Comments
comments