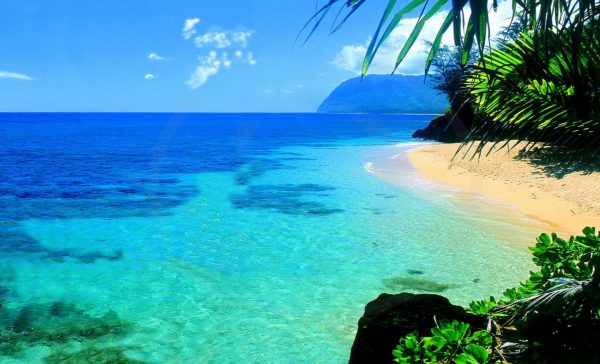 In winter Vancouver turns into Raincouver. Your English courses in Vancouver are as much fun as the vacations you can take. It is nice to get away from the rainy, cold and grey weather. Relax in the sunshine at the beach in paradise and return full of new energy to start your courses again. The closest paradise to Vancouver you can find is Hawaii in the United States of America.
A six hour flight will take you from rain, ice and snow to sun, sand and palm trees. When you think of Hawaii, you think of paradise, beautiful beaches, clear water, waterfalls, rainbows, flowers and coconuts. Hawaii consists of eight main islands which are called Niʻihau, Kauaʻi, Oʻahu, Molokaʻi, Lānaʻi, Kahoʻolawe, Maui, and the Island of Hawaiʻi.
This paradise in the central Pacific Ocean offers a lot of adventures. You can go hiking, surfing, diving, snorkeling and enjoy many other fun activities there. The numerous Hawaiian state parks, recreation areas, and historical parks are perfect for hiking and let you discover a number of monuments, beautiful nature and amazing views. Surfers from all over the world visit the island to catch some nice waves there. Diving and snorkeling in Hawaii takes you to an incredible under water world.
Pack your swimming clothes, sunscreen, sunglasses and bring your camera. Get ready to smell the flowers of Hawaii and feel the Pacific Ocean breeze. Remember to change your Canadian Dollars to American Dollars and keep in mind that you are an adult at the age of 19 in Canada but you are an adult at the age of 21 in the United States of America.
Comments
comments