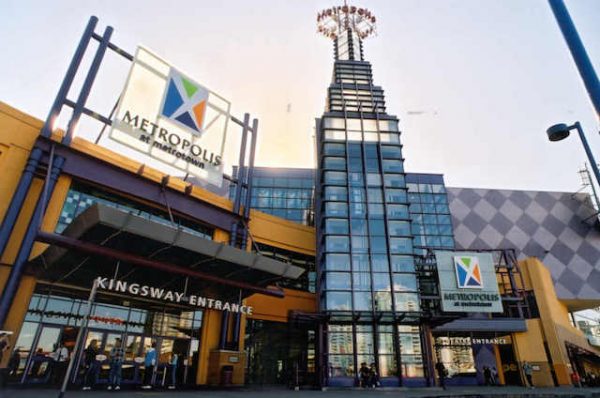 Metropolis by Metrotown is a shopping mall in Burnaby about 35 minutes away from Downtown Vancouver where you can find a lot of different stores to suit your needs. Even though shopping in Vancouver can seem expensive, if you branch out from Downtown Vancouver you can find cheaper prices and, in some cases, even bigger selection. As a student you can get 10% off with your EC Vancouver English Centre Student ID which is always appreciated.
Metropolis by Metrotown not only has a lot of clothing stores to go shopping but it also has two different supermarkets where you can find tons of international products and snacks. A well know Asian supermarket named T&T has a franchise inside of Metropolis by Metrotown where you'll find all the best Asian snacks and drinks, feel free to explore all the different products that are in store. Recently Metropolis by Metrotown got a nice addition, Walmart, the department store carries a lot of different products for a very reasonable price from clothing to toys and everything in between.
Shopping in Metropolis by Metrotown is easy because you don't need to go to a lot of different places to go shopping, there you can find clothes, shoes, electronics, soaps and even great food in the food court. Don't forget to try one of Uncle Tetsu's Japanese cheesecakes (the fluffiest cheesecake you'll every try, they are so nice that even after 6 months of opening, the store still has a very long line of hungry customers every day).
Comments
comments