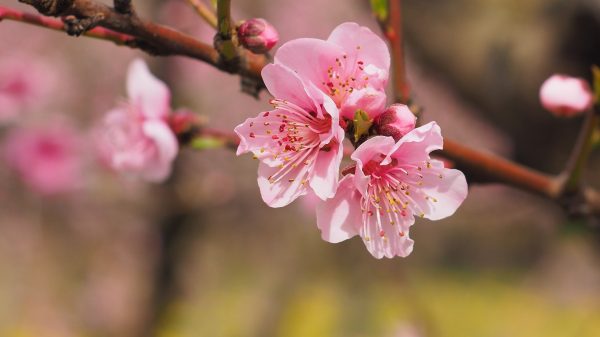 Spring is a wonderful time of year, which is simply impossible not to love. We know the approach of spring by the many changes in nature. At night it is still frosty, but during the day it is so warm that you want to take off the boring hats and scarves that you wore during the long winter. The day becomes longer, and in the morning, we wake up because the sun peeps through the window. The animation is noticeable in everything: more and more sunny days, the sky is bluer and brighter and even the birds sing louder. 
Cherry blossoms are the main sign of spring. This phenomenon is repeated from year to year, but always excites and fascinates everyone. It becomes very beautiful when the cherry blossoms begin to bloom into pinkish flowers and the green leaves on the trees are almost invisible. Taking English courses in Vancouver will give you the opportunity to enjoy such fragrance and beauty all around. The Cherry Blossom Festival is held annually from April 4 to April 28 it is one of the largest spring celebrations. The festival lasts about 3 weeks, and during this time, interesting events happen around the city. 
Cherry Blossom Events

 
Cherry Jam Downtown Concert is a free event that takes place on April 4, from 12pm to 1:30pm at Burrard station. Come and enjoy local performances and readings of the 2018 Haiku Invitational winning lyrics. 
Nights of Light is an evening event on April 12, from 7pm to 10pm, that will give you an opportunity to see how Queen Elizabeth Park lights up, and the trees, illuminated with colored lights of different power, become elements of a stunning light show. 
Sakura Days Japan Fair will introduce you more about Japanese culture, specifically the ritual of drinking tea, haiku readings, cooking, origami, and other arts and craft demonstrations. This fair takes place on April 13 and 14, from 10am to 6pm at VanDusen Botanical Garden. 
The Big Picnic invites everyone to gather together on April 13 (from 12pm – 3pm) at
Queen Elizabeth Park, and enjoy listening to local music and watch Chinese traditional dances and unique instrument performances. 
Richmond Cherry Blossom Festival invites you to explore Japanese traditional food, music, dances and art performances, and all these are surrounded by more than 250 cherry blossom trees at Garry Point Park on April 7, from 11 am to 4 pm. 
Comments
comments