EC Vancouver was very happy to host Talita Younan, a renowned Brazilian actress known for her various work across Latin America. Talita studied General English with us for one month and graduated last Friday (April 5th). 
We interviewed Talita and this is what she has to say about EC Vancouver and Canada!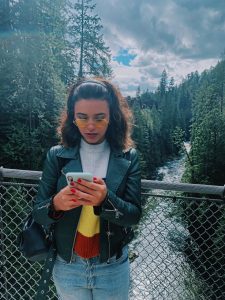 EC: Did you improve your English?
Talita: Yes, I did because when I arrived I didn't speak much English. But now, more or less, I can understand and feel more confident speaking and listening.
EC: Did you make any friends at EC Vancouver?
Talita: Yes, I met many people from different nationalities. Good friends and good people!
EC: Did you go to a hockey game?
Talita: Yes! I watched the Canucks play. I've never seen a hockey game before and this was my first time. I didn't blink because there was so much happening. I would like to play it but we don't have such snow or sport in Brazil. If I wasn't an actress I would be a hockey player instead!
EC: What is your favorite place in Vancouver?
Talita: My dream is to buy a house in Bowen Island because it is beautiful. Also it was my first time seeing snow in Whistler!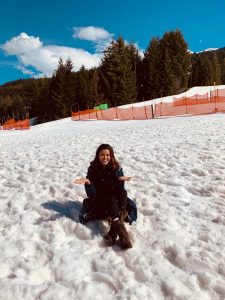 EC: What is your favorite Street in Vancouver?
Talita: Robson Street because it has many stores! Really nice for shopping. Also Stanley Park. My current accommodation view is amazing because my apartment faces the park. Riding a bicycle there is a lot of fun.
EC: Would you repeat your experience in Vancouver and EC?
Talita: Definitely! I would move to Vancouver because it is beautiful and amazing! The teachers are really good and everyone is really nice. I am very happy and would repeat my experience. Thank you!
Check out Talita's Instagram account at @talitayounann and IMDb profile (nm8684155). Please note that the post was minimally edited by an EC staff member.
EC Language Centres is an English School in Vancouver that offers ESL classes with levels starting from basic elementary to complete proficiency. We offer various tours, activities and events throughout the year to help students practice their skills and know more about Canadian culture.
Comments
comments