"To be, or not to be, that is the question". These are the same exact words young Hamlet spoke when he was contemplating life.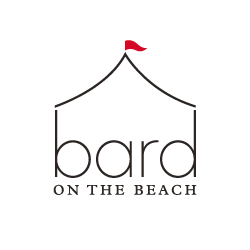 Every year from early June to late September, Vancouver proudly hosts "Bard on the Beach", an outdoor theatre/Shakespeare festival that is meant to educate and inspire a community of Elizabethan theatre lovers.
This year's Bard on the Beach will be held at Vancouver's BMO Theatre Centre which is located at 162 W 1st Avenue. Regular tickets cost $26 and performances run from Tuesdays to Sundays with the occasional previews.
Three Shakespeare plays are making it to the stage this year along with an extra screenplay:
The Taming of the Shrew
All's Well That Ends Well
Coriolanus
Shakespeare in Love (Screen play by Marc Norman & Tom Stoppard)
With that in mind, Bard on the Beach is a unique festival that gathers many scholars, students and theatre enthusiasts from around the world. Shakespeare in the outdoors is a fun and interesting way to experience high culture and acting. EC Language Centre is an English school in Vancouver that provides state of the art ESL classes and student experience.
Studying English abroad is an excellent way to kick start your career in another country. We offer classes starting from basic elementary to complete proficiency along with test preparation programs like Cambridge and IELTS. Contact EC Vancouver and EC Language Centres around the world to book your trial lesson and experience the orange carpet yourself!
Comments
comments