Easter is almost here! We would like to invite our students to join our Easter Basket Competition!
Above all, the most beautiful and creative basket will win an Easter special prize! The baskets will be posted on our social media accounts and the most likes/votes will be the winner!
For that reason, we can't wait to see your baskets this Wednesday! Sign up at front desk 
! Be creative and exercise your team building skills with this fun event!
Fun fact : Did you know that many countries around the world celebrate Sunday Easter with various holidays and days?
Palm Sunday happens 1 week before Easter.
Maundy Thursday happens 3 days before Easter.
Good Friday happens 2 days before Easter.
Easter Saturday happens 1 day before Easter.
Easter Monday happens 1 day after Easter.
School is closed this Friday the 19th! However, there are classes on Monday the 22nd!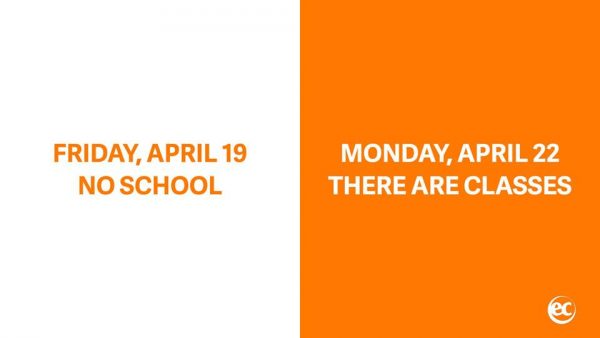 EC Language Centre is an English school in Vancouver that provides ESL classes for all levels whether its basic English or complete proficiency. Our locations are convenient for students as they cater for their needs and international experience. Contact us today to inquire more about our programs and activities that we provide all year long.
Comments
comments