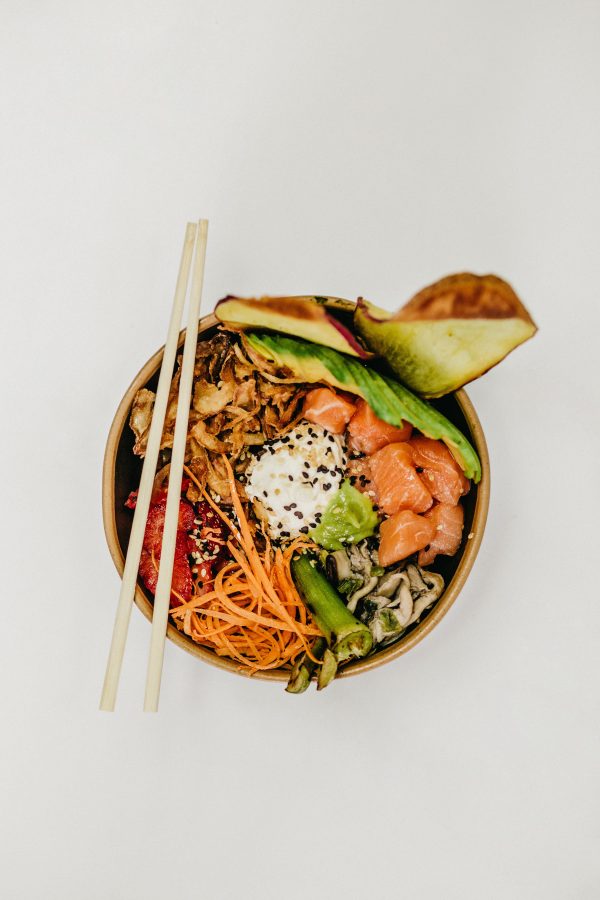 Usually prepared with rice, Sushi in Vancouver is a popular choice for many students and locals.
Sushi in Vancouver is a cheap and a delicious option for everyone to enjoy whether they like fish or not.
Sushi in Vancouver can be found literally everywhere in the city because it is a local favorite.
B.C Roll is a popular roll in Vancouver that combines barbecued Salmon and cucumber.
Another local favorite is California roll, Haru roll, Dragon roll, Poke Bowls and Sushi Burritos. Yes you heard it right! Sushi Burritos!
With that in mind, it is safe to say that the city of Vancouver accommodates different cultures and offers different varieties across town because it hosts and welcomes all races and cultures.
Fun fact : Did you know that the seaweed used in rolls, nigiri and maki is called Nori?
Eating out is an excellent way to get to know the city and culture. Studying English abroad is also an excellent way to kickstart your career and expand your English skills and knowledge.
EC Vancouver is an English school in Vancouver that offers ESL classes for many levels and ages. Contact us today to learn more about our programs, events and free classes.
Comments
comments