Hello EC graduates and alumni! Welcome to this week's graduation! Every week, EC Vancouver hosts the graduation ceremony for our lovely students who are completing their ESL program with us. We always have raffles and free prizes for our students! Check out our other blogs to learn more about our programs and courses.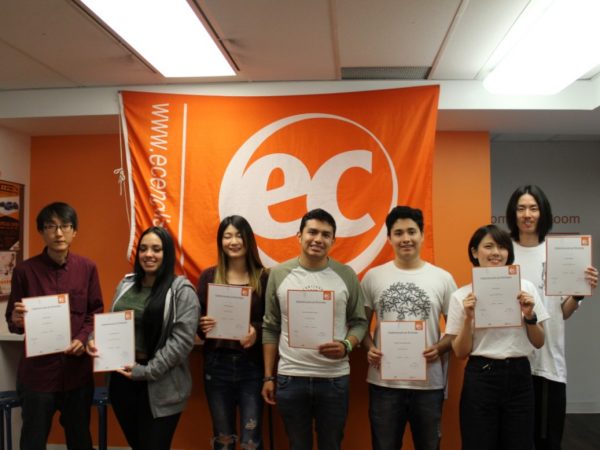 EC Vancouver was very lucky and happy to meet every single student. We wish them all the best in their education and career!
Our alumni share a unique experience living in Vancouver and studying with us, thus we hope to see them again! Kindest regards from all the staff members at EC Vancouver and EC Language Centres from all ! We will miss you all and wish you the best!
EC Vancouver offers many free courses, tours, events and activities everyday. EC Language Centres is an ESL school in Vancouver and with many locations across the continents. We have different locations in different countries and cities. EC Languages Centres are located in the United States of America, Canada, Ireland, Malta, South Africa, Australia and New Zealand. For more information,
Studying English with us at EC Language Centres is a great opportunity to grow and kickstart your career. Contact us to learn more about our programs and ESL courses.
We hope that your experience and stay was unique and lasting! Share your experience with us and time in Canada using the hashtags #ECExperience and #ECVancouver. We will miss you all and wish to see you soon! Drop by and say hello whenever you're in town!
Comments
comments