Every Sunday, we conduct a tour for our new students as part of our Orange Carpet Experience. The tour officially starts at 11:30 am however we meet up slightly earlier and do ice breakers were students get to know each other and make friends on the spot.
Starting off
we show them the main and side entrance to the school and Dollarama, a Dollar store where they can purchase many things for cheap. We also show them Phonebox where they can buy a sim card and the Bank where they can withdraw money from the ATM.
Walking to Granville street, we show the students the train stations and London Drug, a pharmacy and electronic store. Moving on, we show them Best Buy, an electronics only store and Winners, a clothing store that sells brands for less.
We then walk to Robson Square and tell them about the VanArt gallery and events happening around town. Continuing down Robson, we stop by Robson and Burrard to show them the way to the beach, cinema, grocery stores and more shopping options.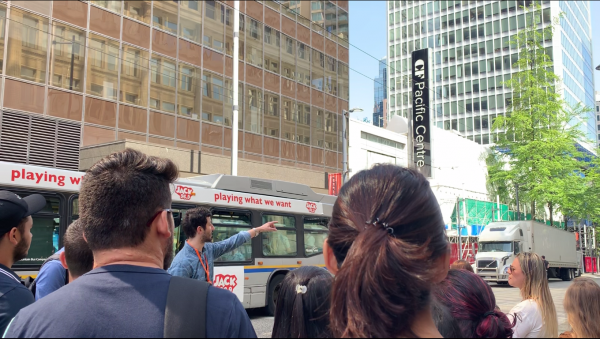 After that
We walk down Burrard street to show them how to get a BCID card as well as how to purchase a compass card from the Skytrain station. Moving on, we walk down to Waterfront and show them Bella Gelateria and finally get to the 2010 Olympic Cauldron where we take a group picture and tell them more more about Vancouver's culture, etiquette and EC's expectations in and out of class. Depending on the size of the group, we walk down the seawall towards Canada Place and back to EC.
Enroute to EC
We show them the other exit from Granville Station which is the closest one to the school and tell them what they need to bring for their first day. Last but not least, we then go to a restaurant and enjoy a lovely meal together and give them the opportunity to talk to each other and ask any questions if they have any. Sending them off, we ask if they need help getting home or if they need anything else.
Vancouver English courses just got more fun! Contact us to learn more!
Comments
comments